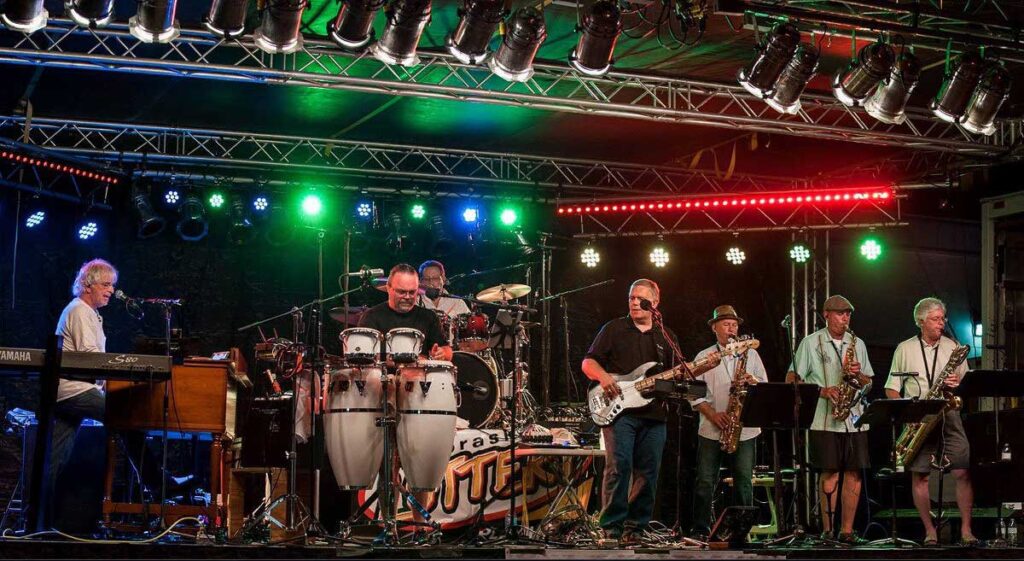 Today, that great aural experience continues with a sonic palette of vintage instruments, pro sound and lighting. Their performances is truly a treat to see and hear.
Blackberry Winter's creative desires are evident also.  Whether it's structuring a song as a dance number, adding a new segment or penning their own composition, they find it a total joy in telling a familiar story with a new spin on it every time they hit the stage. Their playlist always includes a wide selection of tunes from those iconic years of the 1960s and 1970s where horn infused bands set a standard.
Band Members L to R – Steve Jacobi, Mick Johnson, Craig Link, Terry Sinnard, Greg Tesdall, Terry Speed, Terry Ryan
Yes! The group is back. With one original member – Steve Jacobi playing his vintage Hammond B3 Organ – and a group of seasoned musicians who all played in various groups during the same era that Blackberry Winter rocked your Junior Prom.