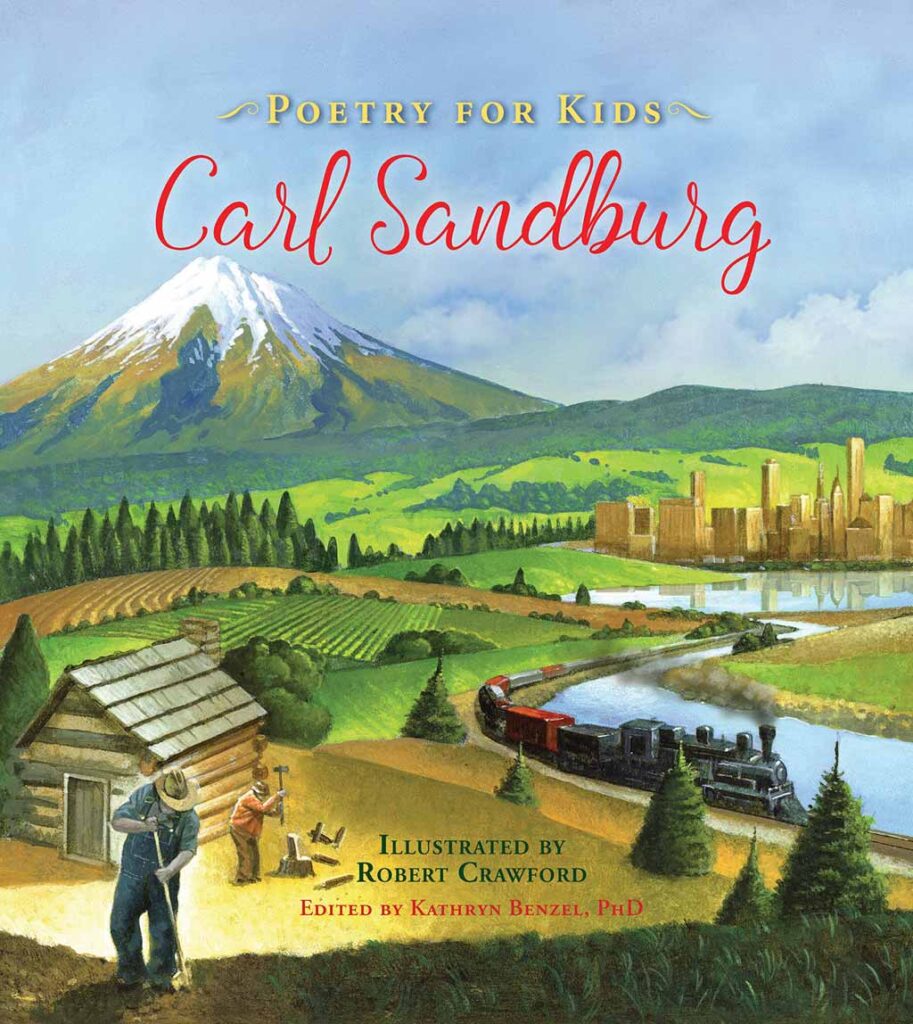 There is no better time to introduce children to poetry and literature than during their formative years. That is why professor and scholar Kate Benzel has used her wealth of experience to carefully curate 35 of Carl Sandburg's luminary poems into one collection that is specially designed for children.
In Poetry for Kids: Carl Sandburg you'll find many classics, some of which you may remember from your childhood, including Young Bullfrogs, Shenandoah, Jazz Fantasia, Fog, and 31 more of Sandburg's favorite and most accessible works. Accompanying the words are beautifully illustrated scenes by award-winning illustrator Robert Crawford. This gentle introduction includes commentary, definitions of key words, and an introduction to the poet's life, plus a final synopsis of the author's interpretation of the pieces.
This book was honored as 2018 Notable Book for Children by National Council of Teachers of English.